[WIN] MICROSOFT OFFICE 2021 PROFESSIONAL PLUS LTSC PREVIEW - MULTI 32 & 64 BIT
Présentation
[¯`·._.·[  MICROSOFT OFFICE 2021 PROFESSIONAL PLUS LTSC PREVIEW  ]·._.·´¯]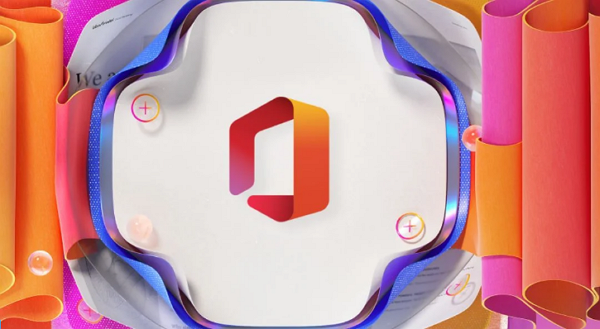 Editeur(s) :
Microsoft
Os du logiciel :
Windows
Compatibilité :
Windows 10 et Windows Server 2019 (éditions 32 & 64 bit)
Version actuelle :
2105 Build 14026.20246
Date de sortie :
31 Mai 2021

Microsoft Office 2021 Professional Plus (64-bit/32-bit) full version standalone offline installer for Windows is the latest preview version release of Microsoft Office

Overview of Microsoft Office Professional Plus 2021 Preview Version

Microsoft has officially announced the availability of the final version of its Office 2021 release for Windows and Mac users
Following the release of the preview version in the first half of this year, Office 2021 has been refined and is now available to users
It includes virtually every change that has been added to the suite of programs in Office 365 over the past 3 years,
although some features remain exclusive to subscribers. In addition to the main programs Word, Excel, PowerPoint, and Outlook

Office Products Included

Microsoft Office 2021 Professional Plus
Microsoft Access
Microsoft Excel
Microsoft Outlook
Microsoft PowerPoint
Microsoft Publisher
Microsoft Word
Skype for business
OneDrive for business
Microsoft Visio Professional 2021
Microsoft Project Professional 2021

WHAT'S NEW
    
Excel
- Excel icon got bigger
- Precision cell selection
- Key PivotTable Improvements: Personalization, Automatic Relationship Detection, Time Grouping, Increase and Decrease Buttons, Field List Search, Smart Rename, Multi-Screen Slicer, Faster OLAP Pivot Tables, Create, Filter by Timelines
- New Data Analysis Capabilities
- New types of charts, 2D maps
- New formulas, Excel functions
- CSV (UTF-8) support
- Improved access to the latest files and folders and book version history
- Data Protection (DLP) in Excel
- Publish to Power BI
- PowerPivot Enhancements
- Get & Transform (PowerQuery) improvements
- Insert SVG, icons and convert them to shapes, insert 3D models
- Improved handwriting support

PowerPoint
- Large Powerpoint Icon
- Morph transition
- Zoom effect to jump to specific slides, sections and parts of your presentations
- Scalable ink enhancement : Record digital colorful gestures, pens, markers and pencils, effects, layer eraser, ruler to draw straight lines at any angle, slide show control with gestures
- Insert and manage icons, SVG and 3D models, convert SVG icons to shapes
- Improved drawing and free-form markings
- Export 4K video

Outlook
- Large Outlook icon
- Automatic download of OneDrive attachments
- Ability to see answers
- Focusing incoming
- Voice dictation and reading aloud
- Add multiple time zones to your calendar
- Mark emails as read when deleted
- Pop-up reminders
- Trip and delivery summary maps, updated contact cards
- Improved availability check
- Office 365 support (with Exchange online account)

Access
- Access icon got bigger
- 11 new charts to make it easier to understand the data stored in access forms and reports
- Bigint support
- Return the dBASE format of an import, link or export
- Sorting property sheet for forms and reports
- Shortcut Name property for controls
- Improved ODBC Reconnect Logic
- Keyboard shortcut for editing list item values ??(Ctrl + E)
- Accessibility improvements

Office 2021 will not has
- An editor and explorer of functions in Word
- Tap in Word, PowerPoint and Outlook
- PowerPoint Designer
- Ideas and data types in Excel
- Sharing in real time in Word, Excel and PowerPoint
- Encrypting Office 365 Messages.
- Advanced Threat Protection in Word, Excel, PowerPoint, and OneDrive for Business
- Protection of corporate enterprises
- Sensitive label support in Word, Excel, PowerPoint and Outlook
- Shared Computer Licensing
- FastTrack parameters
- Integration with Microsoft Intune

Configuration minimale requise

Windows 10, Windows Server 2019
Processeur Dual-Core 1.6 GHz ou plus
2.0 GHz + pour Skype for Business
4 GB de RAM pour 64-bit; - 2 GB de RAM pour 32-bit
4.0 GB d'espace disponible sur le disque dur
Résolution de l'affichage 1280 x 768 ou plus
Carte graphique compatible DirectX 9 ou plus, avec WDDM 2.0 ou plus pour Windows 10
Accès Internet inutile pour l'activation (Internet-based ou telephone-based, et KMS ou MAK pour les entreprises)

Tuto installation

1. Exécuter OInstall.exe, sélectionner Microsoft Office 2019-2021, le type d'OS (32 ou 64 bit), sélectionner le language désiré et les programmes à installer
2. Click "Install Office" et attendre la fin de l'install
3. Dans l'onglet "Utilities and Settings", cliquer sur "Activate Office"

*** Si l'installation ne démarre pas ou si vous obtenez un message d'erreur, je vous conseille de désinstaller votre "ancienne" version d'Office avec la fonction native de l'installer ***

Hébergeur :
Seedbox
Format :
EXE
Fichiers inclus avec le Logiciel :
Intégré
Langue :
Multi : Français, Anglais, Allemand, Espagnol, Italien et Portugais
Nom de la release :
MICROSOFT OFFICE 2021 PROFESSIONAL PLUS LTC PREVIEW
Nombre de fichiers et taille :
1 x 5.98 Go (64 bit) et 1 x 5,54 Go (32 bit)
Taille totale :
11,52 Go
Ce torrent vous a plu ? Je vous invite donc à consulter tous mes UPS





MES UPLOADSENJOY





N'oubliez surtout pas de Seeder


SEED 24/24  •••> CAR SEEDBOX A VOTRE SERVICE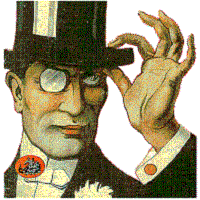 Pour les paranos en tout genre (y-en-a plein et j'ai des preuves), n'oubliez surtout pas de désactiver votre antimerdus ... sinon, "OInstall" va aller directement à la benne !